Kingwood Family Law Attorney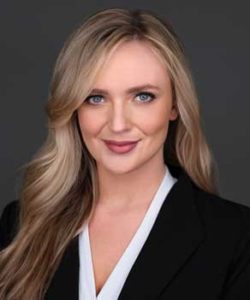 Brooke Raybon joined McNamara Law Office as an associate attorney in 2021. Through hard work and dedication, Brooke received the Abell-Hanger Academic Scholarship and graduated from the University of Texas at Austin at 20-years old. Brooke comes from a family of lawyers who practice in various fields. When Brooke was a child, she watched her mother fight for client's rights until they received the justice they deserved. This inspired Brooke to help people through challenging times by pursuing a career in law.
Brooke graduated from South Texas College of Law Houston. She decided to focus on family law after hands-on experience working with family cases in law school. Working under a supervised practice card from the State Bar of Texas, Brooke represented clients in divorce proceedings, drafted pleadings, and gained experience in court through STCL's Family Law Clinic. She studied and practiced advocacy in Family Law Trial Advocacy under the Honorable Roy Moore, former judge of the 245th District Court of Harris County, Texas. At South Texas School of law, Brooke received the CALI award in Marital Property & Homestead for the highest grade in class.
In her free time, Brooke enjoys reading, cooking, yoga, and spending time with family.