Kingwood Divorce & Child Custody Attorney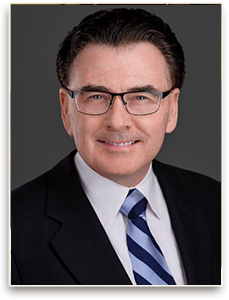 Solving Family Law Problems Since 1992 in Kingwood, Atascocita, Humble, The Woodlands, Houston and Surrounding Areas
Brian McNamara is a Kingwood Divorce & Child Custody Attorney who has helped his clients through stressful divorces, child custody, child support, and property division since 1992. Mr. McNamara is trusted in Texas family law mediation and has helped countless parties reach agreement. He is familiar with the family law courts of Harris, Montgomery, & surrounding counties. Mr. McNamara is a skilled courtroom lawyer with the experience you need in court after all efforts to reach agreement have been tried. Other areas of expertise include division of debt, separate and community property, alimony and spousal support, the rights of fathers, mothers and grandparents, collaborative law, and blended families.
Testimonials
A rating on AVVO posted November 3, 2016, 2016 by "Darren":Let me start by saying I highly recommend Brian Mcnamara. I have had to hire attorneys in the past and had poor experiences. So when I met Brian and his staff, I was pleasantly surprised. Brian was easy to work with, explained the process, helped me walk through what was legally possible and communicated well. He has the experience to truly inform you what is likely to happen. This kept my expectations in check and helped me plan for what lied ahead. I'm a father who loves his kid and I needed an ally who understood the process and where I was coming from. I doubt you could find better representation no matter what your situation.
"Thanks for your great help!" NJ - January, 2017
A rating on AVVO posted November 3, 2016, 2016 by "J":I highly recommend this lawyer that besides being very professional is very compassionate. in my case my divorce came in about 3 months, but every situation is different I am very happy with my lawyer All staff he has is excellent especially Janeth the paralegal was super friendly and she explained me all the doubts that I had during the process. Brian Mcnamara is very very good lawyer, I am very grateful to them is very good to know that there are still honest lawyers these days !!!!!!
A rating on AVVO posted November 2, 2016, 2016 by "Bill":Brian and I met because it was recommended I fire my current attorney due to her incompetency and sassy demeanor. At first meet it was the best 250 dollars I could have spent. Brian has been in family law practice many years and is well versed on what might or could happen. Well beyond my old attorney. I was well represented by him and even when we didn't agree he would still give his professional opinion.
A rating on AVVO posted November 2, 2016, 2016 by "Shawn":Tried to do a DIY divorce to keep costs down and had already used an attorney for some guidance which turned out to be a waste of time and money. Brian was knowledgeable and honest. He and his staff generated all the documents I needed to finish my divorce with ease. I made one mistake as i finished my "DIY" divorce and Brians staff helped me correct it. I would recommend Brian and his staff.
A rating on AVVO posted October 31, 2016, 2016 by "Steve":Mr. McNamara handled my divorce professionally & promptly. He is thorough and experienced in family law, He seeks solutions and resolution- not confrontation and dragging things out. He is level headed and an excellent communicator.
A rating on AVVO posted October 27, 2016, 2016 by "John":Brian and his staff has guided me through a divorce and two child custody cases. We won all. Brian is very knowledgeable and has lots of experience. Especially in Harris county. His staff is also very helpful and knowledgeable. I never felt "abandoned" by them. No, he's not the cheapest. But you get what you pay for. I would definitely recommend Brian to anyone who finds themselves in need of his expertise.
A rating on AVVO posted October 27, 2016, 2016 by "Bruno":I had a nice experience and my needs were fulfilled. The entire team gives a very professional support, and the response and clarifications were always clear, no law language.Easy to understand the process.
A rating on AVVO posted October 26, 2016, 2016 by "Richie":had a confusing situation with my son's mother over child support and custody battle. Mr. McNamara told me in our initial meeting how the entire situation would happen step by step. He was very specific and answered any questions I had. My case went exactly as he had explained to me. Excellent job would recommend him to anyone.
A rating on AVVO posted October 26, 2016, 2016 by "Tina":Brian did a great job handling my divorce. He was very thorough but also efficient. He was super knowledgeable and great at strategizing. He made an otherwise miserable experience, bearable.

The lawyers at McNamara Law Office are effective negotiators and aggressive trial lawyers helping clients solve family law problems through negotiation, mediation, and when necessary by going to court. Read more about our law firm and let us know how we can help you.
Brian McNamara is a member of the State Bar of Texas, Houston Bar Association, Texas Family Law Foundation, Northeast Harris County Bar Association, Montgomery County Bar Association and the Texas Bar College.
Geographical Areas Served:
Kingwood, Huffman, Lake Houston, Atascocita, Humble, Oakhurst, Walden, Walden Woods, Walden on Lake Houston, East FM 1960, Fall Creek, Eagle Springs, Lakeshore, Silverlake, Redstone, Summerwood, Eagle Lake, West Lake Houston Parkway, The Heights, Greater Heights, Houston Heights, Downtown Houston, Memorial, Allen Parkway, Montrose, Houston Neartown, Houston Midtown and East Montgomery County.