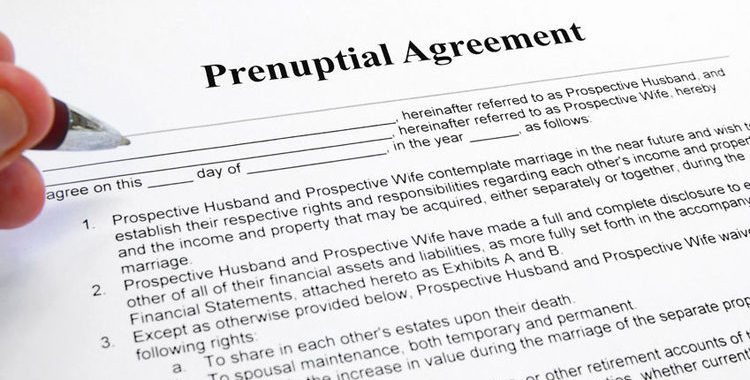 Marital Agreements Are Enforceable in Texas
Texas law provides that couples intending to marry, and those already married, may execute a document that characterizes their property as separate or community. That agreement may characterize property in a manner that is different from what the law would do without such an agreement. Premarital and post-marital agreements are completely enforceable in Texas and favored by Texas law.
Without a marital agreement "Trial courts also have wide discretion and are allowed to take many factors into consideration in making a just and right division." Schleuter v. Schleuter, Texas Supreme Court, 1997
Two Types of Marital Agreements
When an agreement is signed before marriage, it is called variously a prenuptial agreement ("prenup"), a premarital agreement, or an antenuptial agreement. When a married couple decides to partition their community estate into two separate estates, that document is referred to as a partition agreement, a postmarital agreement or a postnuptial agreement.
Endless Options of Texas Marital Agreements
In either case, there is no strict formula that the spouses must follow in dividing or characterizing their property. A couple about to marry may choose to designate everything that each acquires during marriage as his or her separate property so that no community property is created. They may choose to state that if the marriage ends each will receive 50% of the community property (Texas law does not provide for any automatic division, 50/50 or otherwise). Or, they may decide on something else. If one spouse has substantially more assets than the other an agreement can provide that the assets will remain separate but some will be given to the other spouse at various intervals or upon certain events. The options and possibilities are about as limitless as the parties' creativity.
During Marriage – a "Partition" Agreement
A married couple may choose to divide their community estate into two separate estates with a partition agreement. Again, there is no formula that must be followed and the spouses are free to decide about their own property.
A Marital Agreement Must Be Voluntary and Fair
In either case, the agreement must be voluntary, generally fair, and each spouse or fiancé must: (A) Be given a fair and reasonable disclosure of the other's property; or (B) Must sign a waiver of such disclosure, or (C) Must have had adequate knowledge of the property or financial obligations of the other party. The standard prenup and standard partition agreements available on this site provide schedules for disclosure of all assets and debts, PLUS two waivers of financial disclosure in case an asset is accidentally left off.
Children and Marriage Agreements
A prenup or partition agreement may include provisions regarding inheritance to protect either spouse's children born before marriage. Any provisions regarding children born during the marriage are unenforceable. Decisions about the children's best interest will be made based on the circumstances existing at the time that the decision is made.